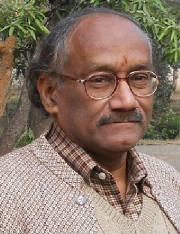 Conversation @ about Ram Krishna Singh
books and their translation by several of the
best known linguists of these times. Book Club Of Karim City Collegeat S
Jamshedpur on 15 February 2022
Each time I do a book, it is new, but disappointingly, it gets old without being read, reviewed, or critiqued by fellow academics, poets, reviewers, or critics that often complain about the quality of Indian English poetry and lack of criticism. Teachers and scholars involved in research hardly care to read new works published from small press by native poets and writers. They hardly suggest to the aspiring young researchers about new Indian English poets, less known Indian English authors, or regional authors writing in English that merit attention and academic exploration.
More disappointing is the academic attitude towards research in recent poetry writing and the tendency to look for recognition of a poet or writer abroad or their appreciation by foreign media to be eligible for research at home. The slavish mindset and narrowness harms their own future interest, be it creative, critical or academic.
In the IT dominated world literary culture today our Indian colleagues can't excel with the mindset of the 1960s and 1970s, or even 1980s, finding worth in the same few familiar names that are considered substantial, but are, in fact, dated to be talked about for something new, if we really believe that Indian English poetry is readable and alive as a genre.
Fellow practitioners of poetry, ladies and gentlemen, this evening, I would like to talk to you against such a perspective about the bilingual editions of a couple of my recent books. Getting together in a Book Talk like this helps promote the cause of writing, and for now, Indian English Writing, or, if you like, Indian Writing in English. I feel honoured, and am sincerely obliged to Dr S M Yahiya Ibrahim, for taking note of my 20th poetry collection, Tainted With Prayers (2020). Thank you, Sir, and the participating poet friends and scholars for your interest in my works published since the early 1980s, but almost ignored by the print media and academia that matter. I doubt I am considered a mainstream poet yet, but I have not stopped.
I have been keen to reach out to the new, younger generation of poets, critics, reviewers, and academics, and tried to make available almost all my poems on the internet via my blogs, social sites, on-line zines and journals, and various other freely accessible resources, so that interested readers and researchers could access them easily. It has been a tremendous help, I must say. So many readers and poets discovered me, and willingly helped me, invited me to join their groups (on Facebook, LinkedIn, Twitter etc), translated my poems, and even published my newer works, most recently in Spanish, Japanese, Arabic, Romanian, and Tatar. I have kept posting about each of such publications on my Facebook wall, twitter, LinkedIn, and even Instagram. Some of you may have noticed them.
Tainted With Prayers/Contaminados con Oraciones is the result of such a social media contact I developed with Spanish poet, writer, fictioneer, translator, blogger, editor, and peace activist, Joseph Berolo Ramos, of Colombia. Now 87, he is a key voice and respected name in Latin America for promotion of poetry and unity of poets. He has raised the level of online literary activities to a new height and I hold him in high esteem for his spiritual humanism.
Joseph invited me to join his literary forum UNILETRAS, and set up a page on the sites of 'Naciones Unidas De Las Letras' and Ave Viajera for my recent poetry which features this collection with his translation in Spanish. In fact he introduced me to the Latin American audience as a poet from India by translating and publishing, not one, but two books, the other being the Spanish edition of my experimental haiku-tanka-haiku linked long poem, Silence: A White Distrust, which appeared last year.
By the way, the Japanese paperback edition of this collection came out three weeks ago in English and Japanese. Poet-translator Rika Inami published it. This poem is also included in the book Covid-19 And Surge of Silence in English and Tatar. Poet-translator Taner Murat edited, translated and published the collection from Anticus Press, Constanta, Romania about three months ago.
Now, a few words about translation. Because most people are unaware of what constitutes the work of a translator, how important it is, especially for a poet like me who aspires to be read by more and more people. Honestly, I don't know the languages my works have been translated into. But it is flattering enough to say that many of my poems have been translated into over 30 languages, including Italian, Greek, Chinese, French, Arabic, Farsi, and of course, as I mentioned, Spanish, Japanese, and Crimean Tatar.
BOOK REVIEW The nicely packed and attractively designed gift book set contains three books of poetry for children and one book on learning to write poetry. The set is imaginatively conceived and skillfully executed to promote verbal creativity among the present generation of children who have a wide variety of cultural exposure via TV, beginning with the cartoon channels to infotainment channels. Each book is also available separately.
Rajiv Khandelwal, an established Indian English poet, Electrical Engineer by education, and businessman by profession, seeks to arouse among children of all ages an interest in poetry reading and writing. He especially composes 50 poems for each of the three books and tries to make poetry accessible, as it appears to me, to post-primary and high school level students in the Second Language contexts where the medium of teaching/learning is English.
He and his poet and academic readers who offered their feedback about the suitability of the poems or their selections to him presume that the readers/learners have already acquired the basic knowledge of English language and grammar, are interested in poetry, and can be motivated to learn to write it, too.
So, Rajiv Khandelwal presents an "exotic collection of poems" with diverse themes and verbal music, to quote Julia Devardhi, who assisted him in making his choices. No doubt, most of the poems are good to read, engage the mind, and are entertaining, but for my 7-year old reader, Jahnavi, certain words and expressions were not understandable: "pot of gold" (Rainbow), "pneumonia" (Alarm), "legit" (Business), "fiscal", "referral", "corporate office", "ego" etc. Nevertheless, she said that in the book Magic Moments, "poems such as A Wise Box, True Tale, Battle With Corona, My Favourite Season, and Alarm are very good. I like them very much."
I would like to quote a couple of examples that bespeak the relevance and appeal of the poems Rajiv Khandelwal has composed:
"Peter had a petrol pump/ But now a days there was a slump/ Due complete clampdown in town/ Citizens were in lockdown/ For in air virus did not fade/ So, there existed no trade./ Could not even go to bank/ Money in house shrank and shrank/ Till no money left, even for rice/ Now all paid, for not heeding advice." (Covid and its Price, Adventure, p. 28); and "If I were God, I would instruct mom/ To make this food plan for her son Tom./ No, to green vegetables,/ Allowed daily eatables/ Will be ice-cream for breakfast.// For lunch, pastry will be must/ Dinner will be doughnut/ Each day, get six glassfuls of Pepsi/ I as God, declare such foods healthy" (If I Were God, Crazy Class, p. 1).
The poems are, no doubt, readable and successful. Yet, the poet should have possibly graded the 150 poems for different levels of readership, and made his selections accordingly, instead of 'mixing' them in the four-volume set for 'universal' use, from pre-primary to secondary level students/learners.
The fourth book, Let's Crawl, is aimed at teaching how to write a poem. It particularly seeks to develop the skill for writing Acrostic poems, Syllabic poems, and using vocabulary. The book is good in that it develops 'word sense' via different examples that are motivating and promoting one's feel for the English language, it's rhythm, rhyme, and other nuances. The poems, prompts, and exercises in it are effectively designed to help, understand, and encourage young learners to produce their own verses in English.
Additionally, Rajiv Khandelwal, as a poet, and now, as a producers of children's literature, makes a strong plea for using poetry both as input and output in the language learning process, which is appreciable. His new books make a significant contribution to children's literature and Indian poetry in English. Kudos to him for his fresh venture.
--Professor (Dr) Ram Krishna Singh
Formerly Professor of English, IIT-ISM, Dhanbad

Before I talk about the translation of my Tainted With Prayers, let me read the micropoem from which the title of the collection is taken:
"waking to a morning/ tainted with prayers/ on the toilet seat/ nude nature waves a dull sun/smitten by the night's long eclipse" This tanka also appears in my Silence: A White Distrust.
Joseph Berolo calls his Spanish rendering of my poems as 'interpretative', as he seeks to negotiate cultural differences outgrowing the limitations of literal translation and balancing semantic and syntactic strategies for communication. He interprets some of my words, ideas, images, and references to be intelligible to his Spanish readership in South America, and makes changes as deemed necessary. He interacted with me, as also with some of his other colleagues, and asked me to explain what I meant by a particular expression, and then, pragmatically recreated in Spanish, what he considered, logical and culturally viable.
I remember when the Syrian poet translator friend, Fatema Tayeh, was translating some of my haiku and tanka in God Too Awaits Light, she had sociocultural and religious problems with some of the words with explicit and implicit sexual meaning or connotation. She said that she would prefer to drop those poems, or rather avoid translating them. As a Syrian Arabic woman, she thought explicit sexual expression is not expected by the audience. Alternatively, she later thought she could use some other words or phrases to re-create my poems. For example, in a haiku "love tickles/ with erect pistil:/ hibiscus", in place of "erect pistil", she suggested to use in Arabic "distinguished pistil" or "upward pistil". In another poem, "dreams puzzling/ smallness of waking/ I can't live/ the child's circumcision/promise of happiness" , in place of "circumcision", she preferred to use "smile".
Similarly, she had difficulty in negotiating the meanings in poems such as:
"short night and long days/ sleep loss rustles a friction/ echoing in bed/ the cycle of cravings/ over and over again" ;
"hidden between the sheets/ my smothered senses/ salted honey";
"layers of dust thicken/on the mirror water makes/ the smuts prominent:/ I wipe and wipe and yet/ the stains stay like sin";
"in the bath/ bare soul together--/after glow"
She suggested to use "path" or "snow" in place of "bath" to be culturally acceptable in her society. Likewise, she faced problem with my use of "nipples" in the tanka,
"when I have no home/I seek refuge in the cage/ of your heart and close/ my eyes to see with your nipples/ the tree that cared to save from sun"
and "undressing" in the haiku, "she undresses / in dim light her body/ fills room with herself"
Our interactions helped her use less suggestive Arabic expressions that are different from my English but socio-culturally acceptable to her Arabic audience. Her effort at intercultural negotiation to communicate made sense to me, even if I can't read, write or understand Arabic. In fact, we needed to discover new ways of looking at our texts (or ourselves and our world) for solution to difficult challenges.
The publication of Fatema Tayeh's translation is delayed because she is still working on her Arabic texts. All the same, her 'interpretative' translation helps me reach out to a larger Arabic audience, even if my original poem is compromised at places.
More recently, in the Japanese edition of my other collection, Silence: A White Distrust (2022), Rika Inami spent about a year to perfect her translation of my haiku and tanka into the Japanese fixed structure. She too faced several semantic, syntactic, formal and cultural challenges to negotiate the texts in accordance with the norms of Japanese haiku and tanka. She turned interpretative to be appealing, both structurally and texturally, in Japanese. She explained to me the linguistic and other changes she made in her translation before publishing the book three weeks ago. She too negotiated issues between two diverse cultures and languages in a context which demands making structural choices with textural accuracy, as she was using the fixed Japanese tanka, haiku, and senryu rhythms.
For example, There are nouns, verbs, adjectives and other words in English which, when translated into Japanese, consist of two or more moras, even if they are only one syllable.
For example, "rice ( kome 米 in Japanese)" and "think (omou 思うor kangaeru 考えるin Japanese)" are one syllable, but in Japanese "ko-me" consists of two moras, "o-mo-u" three moras and "ka-n-ga-e-ru" five moras.
This means that translating an English Tanka, Haiku or Senryu into Japanese, even if it is only one syllable, will result in multiple sounds in the Japanese kana script.
As she wrote to me, "the Japanese translation of an English Haiku or Tanka may present many difficulties in fitting it into the 17 moras of a Haiku or 31 moras of a Tanka.
In this book, I have somehow managed to solve these differences in linguistic structure and, with a few exceptions, have turned them into Japanese fixed Tanka, Haiku and Senryu.
What helped me solve the above problem was using the archaic Japanese grammar, particles, auxiliary verbs, and word conjugations."
Lastly, when the Romanian cultural linguist friend, Taner Murat translated my English poems into a remote language, Crimean Tatar, he too encountered a lot of challenges. He made pragmatic communicative adaptation for the convenience of the Tatari audience (in Central Asia and Romania). With his style, he created a new literary diction in Tatar in terms of concept, vocabulary, usage, and imagery. His main concern was revival of a dying language by accommodating new features of culture, life and communication, arousing fresh interests, applying new norms of or for cross-cultural adaptation, or pragmatic communicative needs in a linguistic context that has been forgotten.
All of these poet translators-Rika Inami, Fatema Tayeh, Joseph Berolo, and Taner Murat-create a new literary diction, or discourse if you like, for acceptability in Japanese, Arabic, Spanish, and Tatar. They become interpretative of the English which is Indian, at times marked by a 'deviant' style, or rhetorical features, as you may have noticed. I don't use punctuations, drop articles, don't give titles, use enjambment, use fewer adjectives, and minimum possible words. I eliminate all non-essentials from my compositions, and, as poet-critic I K Sharma points out, lift the "socalled unclean words of the street and give them new dignity." Obviously, it has its dangers. So much depends on how one reads a poem. When one normalizes the grammar of the individual lines of a poem, and translates, one finds possibilities for multiple interpretations. One faces ambiguities of all sorts. The translators, therefore, need the freedom to interpret and express what is culturally, socially, and technically viable, or convenient, in the target language.
Rika, Fatema, Joseph, and Taner read my poems more closely and discovered something readers at home missed. This may be a pointer to the lack of criticism in IEP our academic friends complain about. But we can possibly talk more about it later. Suffice it to say, there is light in everyone, waiting to be found. We just need to strive for it.
El Poeta utiliza la "poesía" para investigar y comprender cómo el lenguaje espiritual y sensual nos acerca a la comprensión de la realidad divina
Profesor (Dr.) Ram Krishna
Singh. Varanasi, India 1950 Poeta y académico escritor específicamente Poesía, Ciencias y Tecnología. B.A 1970, M.A. en Literatura Inglesa 1972 Banaras Hindu University, Ph.D.Kashi Vidyapith, Varanasi, 1981. Dr. Singh inició su carrera en periodismo en el District Gazetteers Department, Lucknow, 1973, y como columnista del Press Trust de la India, New Delhi, 1973-74.Catedrático del Royal Bhutan Polytechnic, Deothang, Bhutan, 1974-76, participó como instructor conferencista y profesor del Indian School of Mines en Dhanbad 1976-83, Profesor de Inglés y Director del Departamento de Humanidades y Ciencias Sociales 1993/2012- Actualmente se desempeña como Profesor de Secundaria (Higher Academic Grade)


Investigador, crítico , y poeta contempóraneo, sus actividades editoriales incluyen: Editor invitado del Language Forum, 1986, 1995, Creative Forum, 1991, 1997, 1998, Coeditor & , General Editor Creative Forum New Poets Series, y miembro de Consejo editorial de Canopy, Indian Book Chronicle, Indian Journal of Applied Linguistics, Reflections, Titiksha, International Journal of Translation, Poetcrit, Impressions of Eternity (ie), and SlugFest.. Editor del ISM Newsletter.Dr. Singh ha evaluado cerca de 40 Tesis de grado de PhD. Su obra ha sido explorada en numerosas tesis M.Phil. and Ph.D. de varias universidades. Su poesía y obra en general ha sido traducida a más de 18 idiomas y otros tantos dialectos incluyendo el Farsi, Esperanto, Kannada, Tamil, Hindi, Punjabi, Telugu, and Bangla. Publicada, entre otros medios virtuales e impresos, Incluye Perspectivas Criticas de la Poesía de R.K. Singh, D.C. Chambial and I.K. Sharma (ed: K.. Dominic, 2011) La Ira en la Poesia contemporanea Hindú (Vijay Vishal, 2014).
*English version
Querido Joseph Berolo. Gracias por el honor acordado a mi poesía en Naciones Unidas de las Letras permitiéndome llegar a su numerosa audiencia. Reciba usted y todos los miembros de Uniletras mis mejores deseos póeticos. RAM KRISHNA SINGH, rofrksingh@gmail.com
Ram Krishna Singh, born, brought up and educated in Varanasi, is a retired university professor whose main fields of interest consist of Indian English writing, especially poetry, and English for Specific Purposes, especially for science and technology. He has taught English language skills to UG and PG students of earth and mineral sciences and engineering for about four decades.
He has authored more than 160 research articles, 170 book reviews and 42 books, including Savitri: A Spiritual Epic (1984), Indian English Writing: 1981-1985: Experiments with Expression (1987, rept 1991), Using English in Science and Technology (1988, rept 2000, 2010), Recent Indian English Poets: Expressions and Beliefs (1992), Psychic Knot: Search for Tolerance in Indian English Fiction (1998), New Zealand Literature: Some Recent Trends (1998), Multiple Choice General English for UPSC Competition (2001), Communication in English: Grammar and Composition (2003), Sri Aurobindo's Savitri: Essays on Love, Life and Death (2005), Teaching English for Specific Purposes: An Evolving Experience (2005), Voices of the Present: Critical Essays on Some Indian English Poets (2006), English as a Second Language: Experience into Essays (2007), English Language Teaching: Some Aspects Recollected (2008), Mechanics of Research Writing (2010), and Writing Editing and Publishing: A Memoir (2016).
His published poetry collections include My Silence (1985), Above the Earth's Green (1997), My Silence and Other Selected Poems (1996), The River Returns (2006), Sexless Solitude and Other Poems (2009), Sense and Silence: Collected Poems (2010), New and Selected Poems Tanka and Haiku (2012), I Am No Jesus and Other Selected Poems, Tanka and Haiku (2014), and You Can't Scent Me and Other Selected Poems (2016). Some of his poems have been translated into French, Spanish, Romanian, Albanian, Crimean Tatar, Arabic, Farsi, Russian, Irish, Chinese, Japanese, Serbian, Croatian, Slovene, Bulgarian, Italian, German, Portuguese, Greek, Esperanto, Hindi, Punjabi, Kannada, Tamil, and Bangla.
El Poeta utiliza la "poesía" para investigar y comprender cómo el lenguaje espiritual y sensual nos acerca a la comprensión de la realidad divina Profesor (Dr.) Ram Krishna Singh. Varanasi, India .
1950 Poeta y académico escritor en Inglés. Específicamente Poesía, Ciencias y Tecnología. B.A 1970, M.A. en Literatura Inglesa 1972 Banaras Hindu University, Ph.D.Kashi Vidyapith, Varanasi, 1981. Dr. Singh inició su carrera en periodismo en el District Gazetteers Department, Lucknow, 1973, y como columnista del Press Trust de la India, New Delhi, 1973-74.Catedrático del Royal Bhutan Polytechnic, Deothang, Bhutan, 1974-76, participó como instructor conferencista y profesor del Indian School of Mines en Dhanbad 1976-83, Profesor de Inglés y Director del Departamento de Humanidades y Ciencias Sociales 1993/2012- Actualmente se desempeña como Profesor de Secundaria (Higher Academic Grade)
Investigador, crítico , y poeta contempóraneo, sus actividades editoriales incluyen: Editor invitado del Language Forum, 1986, 1995, Creative Forum, 1991, 1997, 1998, Coeditor & , General Editor Creative Forum New Poets Series, y miembro de Consejo editorial de Canopy, Indian Book Chronicle, Indian Journal of Applied Linguistics, Reflections, Titiksha, International Journal of Translation, Poetcrit, Impressions of Eternity (ie), and SlugFest.. Editor del ISM Newsletter.Dr. Singh ha evaluado cerca de 40 Tesis de grado de PhD. Su obra ha sido explorada en numerosas tesis M.Phil. and Ph.D. de varias universidades.
Su poesía y obra en general ha sido traducida a más de 18 idiomas y otros tantos dialectos incluyendo el Farsi, Esperanto, Kannada, Tamil, Hindi, Punjabi, Telugu, and Bangla. Publicada, entre otros medios virtuales e impresos, Incluye Perspectivas Criticas de la Poesía de R.K. Singh, D.C. Chambial and I.K. Sharma (ed: K.. Dominic, 2011) La Ira en la Poesia contemporanea Hindú (Vijay Vishal, 2014).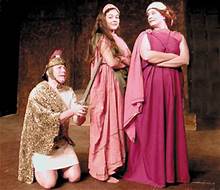 INOCENTE DESCONFIANZA un poema experimental en forma vinculada en el que Ram Krishanh Singh intenta conectar varios de sus poemas cortos y minimalistas recientemente compuestos en forma japonesa de haiku y tanka. El experimento consiste en organizar un poema de haiku de 3 líneas (5-7-5, o 4-6-4, o 3 -5-3 sílabas o sílabas cortas-largas-cortas) seguidas de un poema de tanka de 5 líneas (5-7-5-7-7, o 4-6-4-6-6, o 3-5-3- 5-5 sílabas, o sílabas cortas-largas-cortas-largas-largas) incluyendo también haiku y tanka de forma libre (en 3 y 5 líneas) de tal manera que un hilo de SILENCIO atraviesa toda la pieza. Es decir, las piezas diferentes, independientes, completas en sí mismas de haiku y tanka, una tras otra, están unidas para formar un largo poema sobre el tema del Silencio. Esto es experimental

La novedad también radica en colocar solo tres haiku / tanka / haiku o tanka / haiku / tanka por página (al editarlo en formatro de libro) El espacio en blanco entre dos haiku y tanka se suma a la sensación de silencio o paz. También se agrega al sentido de la meditación. Los versos se vuelven meditativos ya que el silencio es meditativa poética y espiritual, pero su ritmo o vínculo se ve perturbado por el sentimiento creciente de "inocente desconfianza." Junto con la conciencia superior, hay una corriente subyacente de la pérdida de la fe, la confianza y la esperanza. Una sensación de duda y oscuridad prevalece la vida y la vida, estropeando las realizaciones poéticas más profundas en el corto lapso de un haiku o tanka.

Al traducir (interpretar) nuevamente como en Contaminado de oraciones, he tratado de conservar el mismo patrón / forma / orden del original haiku y tanka, tres piezas por página, tanto en inglés como en español) lo cual aún se me ha escapado en varios versos, el orden estricto del original.

Aún asi me atrevo a publicar mi versión en español sabiendo que una próxima lectura mia o de los estudiosos de lo experimental en poesia, dará pauta para nuevos cambios

Pasemos ahora al significado de 'Desconfianza inocente (white en Inglés blanca'. El silencio es positivo. El blanco también tiene connotaciones positivas, pero la desconfianza es negativa. La desconfianza blanca es irónica; es una fibra inofensiva. No hay moralización, conferencias o enseñanza. A medida que el hilo de 'Silencio' recorre toda la obra, surge una sensación de duda o sospecha persistente que atraviesa el haiku y el tanka aparentemente conectados por una puntiacipon no marcada, pero vinculados experimentalmente para crear una imagen de INOCENTE DESCONFIANZA, DISTRUST. Al igual que el "silencio", la "desconfianza" parece inofensiva, aunque a veces puede ser intensa y profunda. Figurativamente, tanto el silencio como la desconfianza se refuerzan mutuamente en el proceso de meditación poética. El epíteto 'INOCENTE' agrega una dimensión irónica a las variadas experiencias, percepciones, vistas e imágenes. Si 'INOCENTE ' es esencialmente puro, honesto,, justo, inofensivo o sin malicia (como en 'mentira blanca' o 'magia blanca'), ' inocente desconfianza ' es un sentimiento inofensivo de duda o sospecha en lo que el poeta ( o lector) descubre en la búsqueda poética o meditativa, silencio, paz, rectitud. La "desconfianza inocente " expone lo que uno intenta encubrir, las diversas fallas o hipocresía. Inocente desconfianza, impotencia.. virus tendido a la orilla de la vida.. viajeros sin rumbo,.,. sensacion de haber perdido, un NO ¿ definitivo ? a la verdadera nauraleza del amor. Joseph Berolo


TODO TITULO SUBRAYADO ES VÍNCULO A LA PÁGINA CORRESPONDIENTE
CONVERSATION, English Content.
Contaminado con Oraciones/Critica Literaria
Silencio Inocente Blanca Desconfianza
AGAINST THE WAVES /CONTRA LAS OLAS
Los Derechos de Autor de todos y cada uno de los escritores publicados en este portal están protegidos por estatutos y registros editoriales internacionales. ©®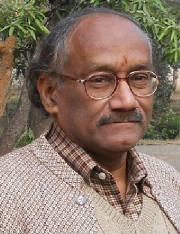 Conversación sobre libros de Ram Krishna Singh y su traducción por varios de los lingüistas más conocidos de estos tiempos. @ Book Club Of Karim City College
Cada vez que publico un libro, es satisfactorio pero decepcionante envejecer sin ser leído, reseñado o criticado por compañeros académicos, poetas, revisores o críticos que a menudo se quejan de la calidad de la poesía inglesa india y la falta de crítica. Los profesores y académicos que participan en la investigación apenas se preocupan por leer las nuevas obras publicadas por los poetas y escritores nativos en las editoriales pequeñas. Difícilmente sugieren a los jóvenes investigadores aspirantes a nuevos poetas ingleses indios, autores ingleses indios menos conocidos o autores regionales que escriben en inglés que merecen atención y exploración académica.Más decepcionante es la actitud académica hacia la investigación en la escritura de poesía reciente y la tendencia a buscar el reconocimiento de un poeta o escritor en el extranjero o su reconocimiento por parte de los medios extranjeros para ser elegible para la investigación en casa. La mentalidad servil y la estrechez dañan su propio interés futuro, ya sea creativo, crítico o académico.
En la cultura literaria mundial dominada por la tecnología de la información hoy en día, nuestros colegas indios no pueden sobresalir con la mentalidad de las décadas de 1960 y 1970, o incluso de 1980, encontrando valor en los mismos pocos nombres familiares que se consideran sustanciales, pero que, de hecho, están fechados para ser se habla de algo nuevo, si realmente creemos que la poesía india inglesa es legible y viva como género.Compañeros practicantes de la poesía, damas y caballeros, esta noche me gustaría hablarles en contra de esa perspectiva sobre las ediciones bilingües de un par de mis libros recientes. Reunirse en una charla sobre libros como esta ayuda a promover la causa de la escritura y, por ahora, la escritura india en inglés o, si lo prefiere, la escritura india en inglés. Me siento honrado y estoy sinceramente agradecido con el Dr. S M Yahiya Ibrahim por tomar nota de mi vigésima colección de poesía, Tainted With Prayers (2020). Gracias, señor, y a los amigos poetas y académicos participantes por su interés en mis trabajos publicados desde principios de la década de 1980, pero casi ignorados por los medios impresos y la academia que importa. Dudo que todavía se me considere un poeta convencional, pero no me he detenido.
He estado ansioso por llegar a la nueva generación más joven de poetas, críticos, revisores y académicos, y traté de poner a disposición casi todos mis poemas en Internet a través de mis blogs, sitios sociales, revistas y revistas en línea, y varios otros recursos de libre acceso, para que los lectores e investigadores interesados ​​puedan acceder a ellos fácilmente. Ha sido una gran ayuda, debo decir. Muchos lectores y poetas me descubrieron y me ayudaron de buena gana, me invitaron a unirme a sus grupos (en Facebook, LinkedIn, Twitter, etc.), tradujeron mis poemas e incluso publicaron mis obras más recientes, más recientemente en español, japonés, árabe, rumano. y tártaro. He seguido publicando sobre cada una de esas publicaciones en mi muro de Facebook, Twitter, LinkedIn e incluso Instagram. Algunos de ustedes pueden haberlos notado.}
Tainted With Prayers/Contaminados con Oraciones es el resultado de un contacto en las redes sociales que desarrollé con el poeta, escritor, narrador, traductor, bloguero, editor y activista por la paz español, Joseph Berolo Ramos, de Colombia. Ahora con 87 años, es una voz clave y un nombre respetado en América Latina para la promoción de la poesía y la unidad de los poetas. Ha elevado el nivel de las actividades literarias en línea a un nuevo nivel y lo tengo en alta estima por su humanismo espiritual
Joseph me invitó a unirme a su foro literario UNILETRAS y creó una página en los sitios de 'Naciones Unidas De Las Letras' y Ave Viajera para mi poesía reciente que presenta esta colección con su traducción al español. De hecho, me presentó a la audiencia latinoamericana como un poeta de la India mediante la traducción y publicación, no de uno, sino de dos libros, el otro es la edición en español de mi largo poema experimental vinculado a haiku-tanka-haiku, Silence: A White Distrust. , que apareció el año pasado.
Por cierto, la edición en rústica japonesa de esta colección salió hace tres semanas en inglés y japonés. La poeta y traductora Rika Inami lo publicó. Este poema también está incluido en el libro Covid-19 And Surge of Silence in English and Tatar. El poeta y traductor Taner Murat editó, tradujo y publicó la colección de Anticus Press, Constanta, Rumania hace unos tres meses.
Ahora, algunas palabras sobre la traducción. Porque la mayoría de la gente desconoce lo que constituye el trabajo de un traductor, lo importante que es, sobre todo para un poeta como yo que aspira a ser leído por cada vez más personas. Sinceramente, desconozco los idiomas a los que se han traducido mis obras. Pero es lo suficientemente halagador decir que muchos de mis poemas han sido traducidos a más de 30 idiomas, incluidos italiano, griego, chino, francés, árabe, farsi y, por supuesto, como mencioné, español, japonés y tártaro de Crimea.
Antes de hablar sobre la traducción de mi Contaminado con Oracones , permítanme leer el micropoema del que se toma el título de la colección:
"despertando en una mañana/ manchado con oraciones/ en el asiento del inodoro/ la naturaleza desnuda ondea un sol opaco/herido por el largo eclipse de la noche" Este tanka también aparece en mi Silence: A White Distrust.
Joseph Berolo llama a su versión en español de mis poemas como 'interpretativa', ya que busca negociar las diferencias culturales superando las limitaciones de la traducción literal y equilibrando las estrategias semánticas y sintácticas para la comunicación. Él interpreta algunas de mis palabras, ideas, imágenes y referencias para que sean inteligibles para sus lectores de español en América del Sur, y hace los cambios que considera necesarios. Interactuó conmigo, como también con algunos de sus otros colegas, y me pidió que le explicara a qué me refería con una expresión en particular, y luego, recreada pragmáticamente en español, lo que él consideraba lógico y culturalmente viable.
Recuerdo que cuando la poeta traductora amiga siria, Fatema Tayeh, estaba traduciendo algunos de mis haiku y tanka en " Dios también espera la Luz" , tuvo problemas socioculturales y religiosos con algunas de las palabras con significado o connotación sexual explícitos e implícitos. Dijo que preferiría dejar esos poemas, o más bien evitar traducirlos. Como mujer árabe siria, pensó que la audiencia no esperaba expresiones sexuales explícitas. Alternativamente, más tarde pensó que podría usar otras palabras o frases para recrear mis poemas. Por ejemplo, en un haiku "el amor hace cosquillas/ con pistilo erecto:/ hibisco", en lugar de "pistilo erecto", sugirió usar en árabe "pistilo distinguido" o "pistilo hacia arriba". En otro poema, "sueños desconcertantes/pequeñez del despertar/no puedo vivir/la circuncisión del niño/promesa de felicidad", en lugar de "circuncisión", prefirió usar "sonrisa".
De manera similar, tuvo dificultades para negociar los significados en poemas como:
"noches cortas y días largos/ la pérdida de sueño susurra una fricción/ haciendo eco en la cama/ el ciclo de los antojos/ una y otra vez";
"escondido entre las sábanas/ mis sentidos sofocados/ miel salada";
"capas de polvo se espesan/en el espejo el agua hace que/salgan las tizones:/ limpio y limpio y sin embargo/ las manchas quedan como el pecado";
"en el baño/alma desnuda juntos--/después del resplandor"
Ella sugirió usar "camino" o "nieve" en lugar de "baño" para que sea culturalmente aceptable en su sociedad. Asimismo, enfrentó un problema con mi uso de "pezones" en la tanka,
"cuando no tengo hogar/ busco refugio en la jaula/ de tu corazón y cierro/ mis ojos para ver con tus pezones/ el árbol que cuidó salvar del sol"
y "desnudándose" en el haiku, "ella se desnuda / en la penumbra su cuerpo / llena la habitación consigo misma"
Nuestras interacciones la ayudaron a usar expresiones árabes menos sugerentes que son diferentes de mi inglés pero socioculturalmente aceptables para su audiencia árabe. Su esfuerzo en la negociación intercultural para comunicarse tenía sentido para mí, incluso si no puedo leer, escribir o entender el árabe. De hecho, necesitábamos descubrir nuevas formas de mirar nuestros textos (oa nosotros mismos y nuestro mundo) para encontrar soluciones a desafíos difíciles.
La publicación de la traducción de Fatema Tayeh se retrasa porque todavía está trabajando en sus textos árabes. De todos modos, su traducción 'interpretativa' me ayuda a llegar a una audiencia árabe más amplia, incluso si mi poema original se ve comprometido en algunos lugares.
Más recientemente, en la edición japonesa de mi otra colección, Silencio :Una blanca desconfianza (2022), Rika Inami dedicó aproximadamente un año a perfeccionar su traducción de mi haiku y tanka a la estructura fija japonesa. Ella también enfrentó varios desafíos semánticos, sintácticos, formales y culturales para negociar los textos de acuerdo con las normas del haiku y tanka japoneses. Se volvió interpretativa para ser atractiva, tanto estructural como texturalmente, en japonés. Me explicó los cambios lingüísticos y de otro tipo que hizo en su traducción antes de publicar el libro hace tres semanas. Ella también negoció problemas entre dos culturas e idiomas diversos en un contexto que exige tomar decisiones estructurales con precisión textural, ya que estaba usando los ritmos fijos japoneses tanka, haiku y senryuPor ejemplo, hay sustantivos, verbos, adjetivos y otras palabras en inglés que, cuando se traducen al japonés, se componen de dos o más moras, aunque sean de una sola sílaba.
Por ejemplo, "arroz ( kome 米 en japonés)" y "pensar (omou 思うo kangaeru 考えるen japonés)" son una sílaba, pero en japonés "ko-me" consta de dos moras, "o-mo-u" tres moras y "ka-n-ga-e-ru" cinco moras.
Esto significa que traducir un tanka, un haiku o un senryu del inglés al japonés, incluso si es de una sola sílaba, dará como resultado múltiples sonidos en la escritura japonesa kana.
Como me escribió, "la traducción al japonés de un Haiku o Tanka en inglés puede presentar muchas dificultades para encajar en las 17 moras de un Haiku o las 31 moras de un Tanka.
En este libro, de alguna manera he logrado resolver estas diferencias en la estructura lingüística y, con unas pocas excepciones, las he convertido en japonés fijo Tanka, Haiku y Senryu.
Lo que me ayudó a resolver el problema anterior fue usar la gramática japonesa arcaica, las partículas, los verbos auxiliares y las conjugaciones de palabras".
Por último, cuando el amigo lingüista cultural rumano Taner Murat tradujo mis poemas en inglés a un idioma remoto, el tártaro de Crimea, también se enfrentó a muchos desafíos. Hizo una adaptación comunicativa pragmática para la comodidad de la audiencia Tatari (en Asia Central y Rumania). Con su estilo, creó una nueva dicción literaria en tártaro en términos de concepto, vocabulario, uso e imágenes. Su principal preocupación fue revivir una lengua moribunda acomodando nuevas características de la cultura, la vida y la comunicación, despertando nuevos intereses, aplicando nuevas normas de o para la adaptación transcultural, o necesidades comunicativas pragmáticas en un contexto lingüístico que ha sido olvidado.
Todos estos poetas traductores -Rika Inami, Fatema Tayeh, Joseph Berolo y Taner Murat- crean una nueva dicción literaria, o discurso si se quiere, para que sea aceptable en japonés, árabe, español y tártaro. Se vuelven interpretativos del inglés que es indio, a veces marcados por un estilo 'desviado' o rasgos retóricos, como habrás notado. No uso signos de puntuación, no suelto artículos, no doy títulos, uso encabalgamientos, uso menos adjetivos y el mínimo de palabras posibles. Elimino todo lo no esencial de mis composiciones y, como señala el poeta y crítico I K Sharma, elimino las "supuestas palabras sucias de la calle y les doy una nueva dignidad". Obviamente, tiene sus peligros. Depende mucho de cómo se lea un poema. Cuando uno normaliza la gramática de las líneas individuales de un poema y las traduce, encuentra posibilidades para múltiples interpretaciones. Uno se enfrenta a ambigüedades de todo tipo. Los traductores, por lo tanto, necesitan la libertad de interpretar y expresar lo que es cultural, social y técnicamente viable o conveniente en el idioma de destino.
Rika, Fatema, Joseph y Taner leyeron mis poemas más de cerca y descubrieron algo que los lectores en casa se perdieron. Esto puede ser un indicador de la falta de críticas en el IEP de la que se quejan nuestros amigos académicos. Pero posiblemente podamos hablar más sobre esto más adelante. Baste decir que hay luz en todos, esperando ser encontrada. Solo tenemos que luchar por ello.

If you permit, I may now end off with reading a couple of poems from Tainted With Prayers, or take your questions, if any, about my poems, first.
Poems:
There´s no third day
Nestled between smog and dust
my church faces a collapse
beyond miracle: I can't
stand up to resurrection
there's no third day for my soul
no third eye for Shiva in me
God is too old to revive
the rhythm that was my once
I'm now defaced, mired in scams
constantly raped and buried
in chaos of abundance
hope and unanswered prayers
in journey through crevices
love convulsions and faith shops
***
Self neglect
Meditation-
living long but failing
to live wide
says Seneca we are
fugitives from ourselves
the busyness
and weariness of now
we toss about
regulating our sleep
by one another's
love or hate
what others dictate
we get duped
our time lost, without
inner wholeness
***
Smallness
I live in a crowd of fakes
smallness rises with age
my mind has ceased to think
new metaphors hardly happen
hunger keeps me awake all night
I mitigate minginess
inner lives are emptied
and filled with fresh stresses
too many fault lines run through
to make sense of the divide
my passion itches and prompts
I nuzzle the virtual too
it's the same virus replicating
the same hackers that hurt
the vigor and rigor of
the new, left or pushed behind
whatever the remedy
wounds take deaths to heal
***
Profile
I don't know who shops my books
or cares for sexy and wholesome
for the time I showed up first
I haven't made any money
transcending decades and not
belonging to back-scratchers
or goody-goody poetic
academia and press
trying not to seem better, or sell
I have stayed bold and alone
a work in progress perhaps
even without audience here
or maybe, I simply don't fit
the politics of writing now
but long after I'm dead
buried or burnt to ashes
I may rise again
a tiny phoenix mapped in
fresh DNA of silence
from google's graveyard
--Professor (Dr) R.K. Singh
Ram Krishna Singh Contaminado con oraciones
Lysistrata una comedia griega anti-guerra, de Aristophanes. En ella hay una referencia a las mujeres de Atenas que decidieron no tener sexo con sus esposos hasta que ellos dejaran de hacer la guerra.